Goran Životić (playing for ТК Advantage Belgrade, born in 2002) won Serbian Tennis Associaton's U-12 Masters few days ago, and last summer he became Serbian champion at Summer national U-12 championship, thus holding the two most important titles for this age.
He is the only Serbian player to win Smirkva Bowl, prestigeous U-10 tournament (in 2012).
In August this year, as a member of Serbian national team (along with Viktor and Uroš Jović), he won silver medal in Nations Challenge Cup in Alanya, an unofficial U-12 European team championship.
Meet the boy who is undoubtedly a future of Serbian tennis:
Детаљније Portrait of a little tennis player: Goran Životić

What are your impressions after winning the Serbian Tennis Association's U-12 Masters?
This title came as a reward for all my efforts and hard work. When you win such a tournament, that is played only once a year, you feel great.

When did you start practicing tennis and why did you choose an individual sport?
First I practiced football, and then my elder sister Katarina started attending tennis school and I enjoyed going with her and watching her practice. Once, a boy missed his practice, so coach (Mića) invited me to practice instead of him. This happened when I was five and a half years old, and since that day I am in tennis every day.

Could you tell us more about your tennis club and your coach?
My tennis club is Advantage and is located in Bele Vode. It has about ten players who participate in tournaments. My coach is Mića Rončević, from day one until now. A lot of credits for my success go to him, and I have full confidence in him.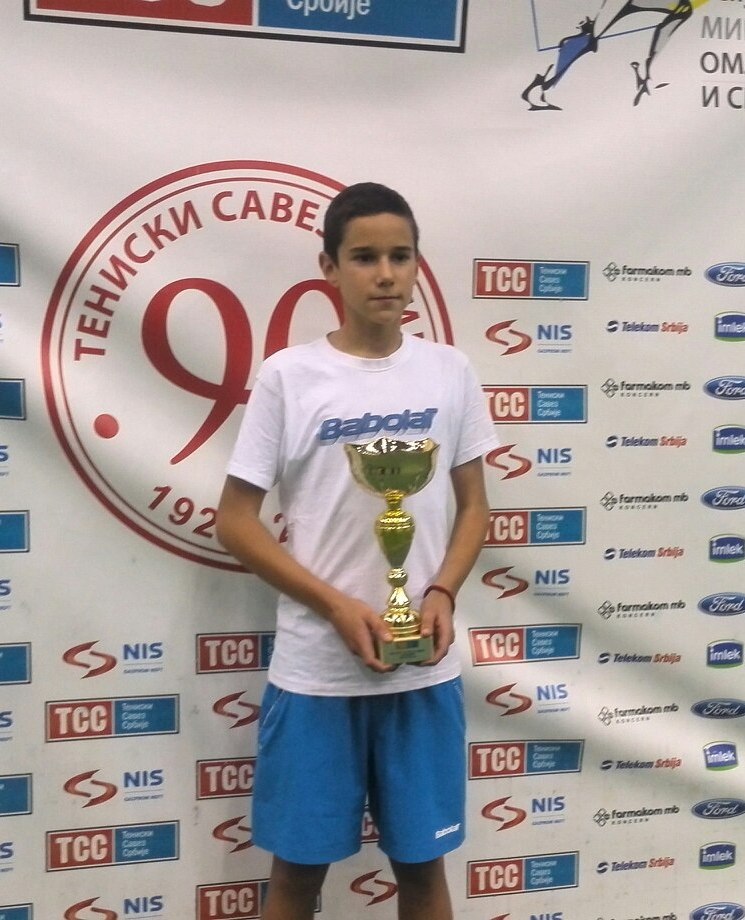 What is your favorite shot in tennis and why?
My favorite shot is forehand, but all shots are very important in tennis, and I work on all of them.

What do you consider to be your biggest strength in tennis, and what would you change or improve in your game?
I think that my strongest points are calmness and patience. I would not change anything in my game, but I will work more on conditioning.

Do you have any special rituals before tournaments?
No.

What type of racket do you use?
Babolat Pure Drive 275 gr.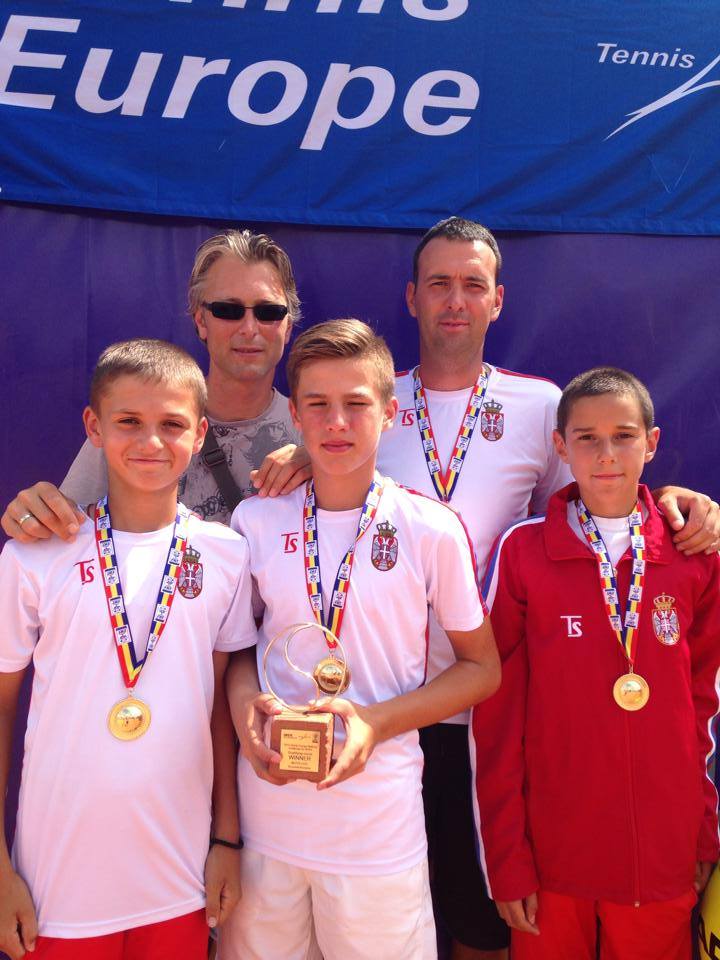 Who is your favorite tennis player and why?
My tennis idol is Federer, because I like his technique and smoothness of his game.

What are your plans for the coming season?
I will start playing more on U-14 and U-16 tournaments in Serbia, and only on U-14 ETA tournaments.

What would you like to say to boys who are just starting to practice tennis hoping they would become top players?
I would tell them that tennis is beautiful, but very difficult sport that requires lots of sacrifices.